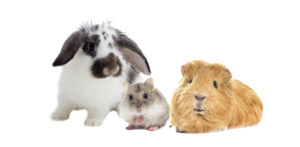 Small Animals Products
At Merkland Feeds we like to care for your small furries needs too.
We stock all you need to keep your rabbits, guinea pigs, hamsters, gerbils and ferrets healthy and happy. We hold a high quality range of feeding and fibres made from natural ingredients to promote healthy teeth and digestive systems and support the overall good health of your animal.
Don't forget to keep your pet active and stimulated by providing them with interesting treats and toys from our selection in store.